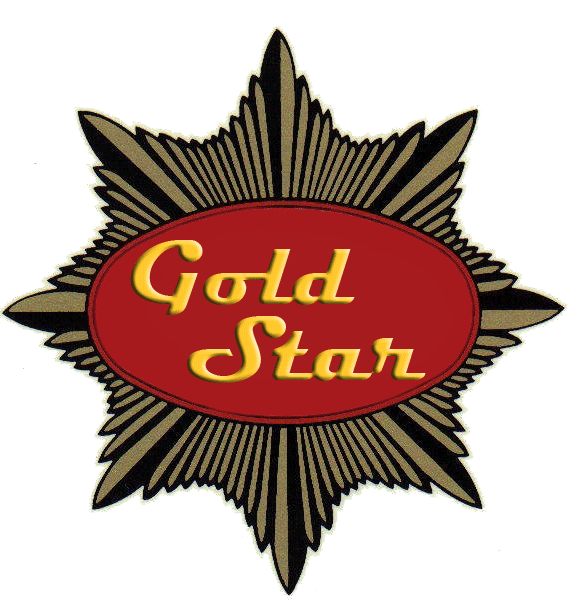 Gold Star Restorations, LLC. Hollister California

Gold Star Restoration Online Store
We are always looking to buy and sell interesting items. See what we currently
have for sale below. We accept PayPal payments and personal checks.
Send us an email by clicking on the Email link at the bottom of this page
to discuss any of our items or services.

---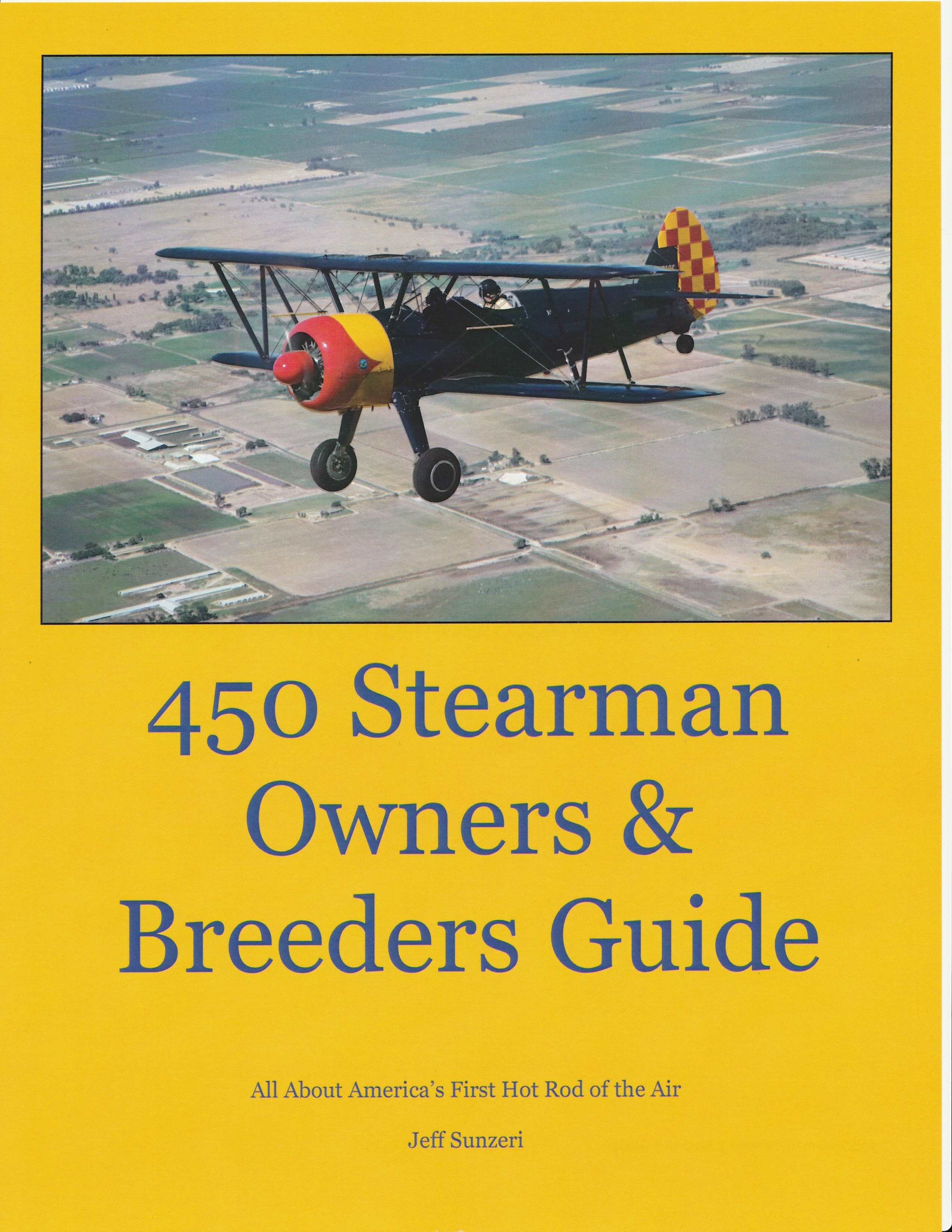 * Over 125 pages.
* Contains a complete history of the 450 Stearman with extensive data on components and various configurations.
* Real, completed FAA Form 337's required for Standard Airworthiness certification.
* A 20-point Buyer's Guide.
* Dozen's of full color photos.
* POH information.
* Weight and Balance sheets, inspection guides, AD lists, Engine checklists.
* TCDS, Service Manual excerpts for the BT-13 brakes.
* Much, much more!


For only $49.95:

The book is full sized, 8.5" x 11" and spiral bound so you can lay it flat and use as a reference. This is the culmination of many years of research and experience with the famous 450 Stearman.
Not only is this a great read for anyone interested in the history and mystique of the 450 Stearman, but it is a great reference guide for the pilot, owner and restorer.


Order the book today. Shipping to the continental USA is included in the price
of only $49.95.
If you are overseas, send me an email for a quote for international shipping.


Ordering is easy. Just click on the PayPal 'Buy Now' button below to use your credit card or bank account.

---

Restored, new capillary, 1936 Buick temperature gauge.
Tested and ready to go!
$100.00 postage paid to continental USA.
Outside the continental USA, please send us an email for a postage quote.
Click the PayPal button to buy the gauge now. Use your credit card, securely.

---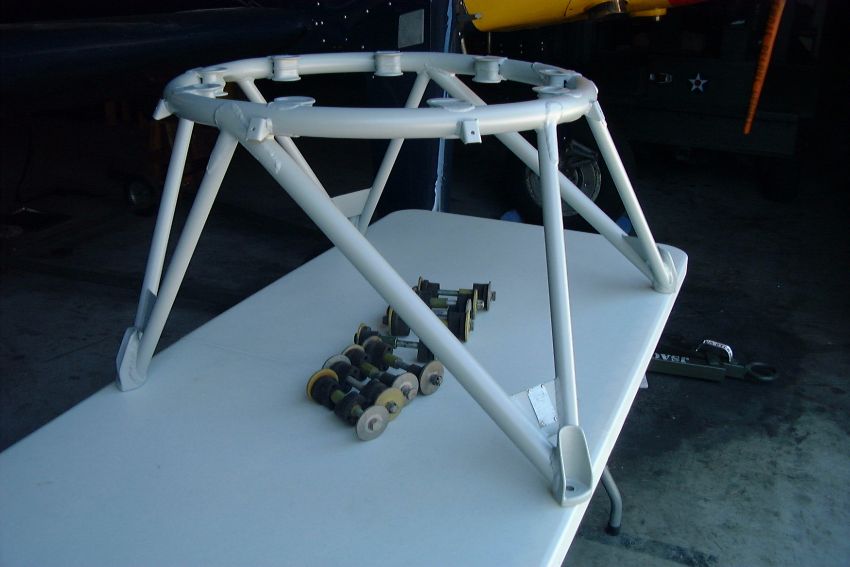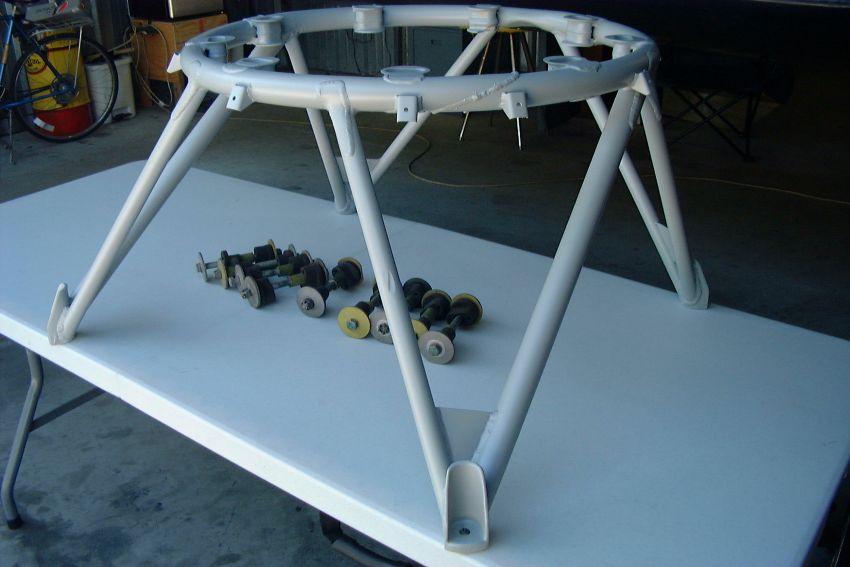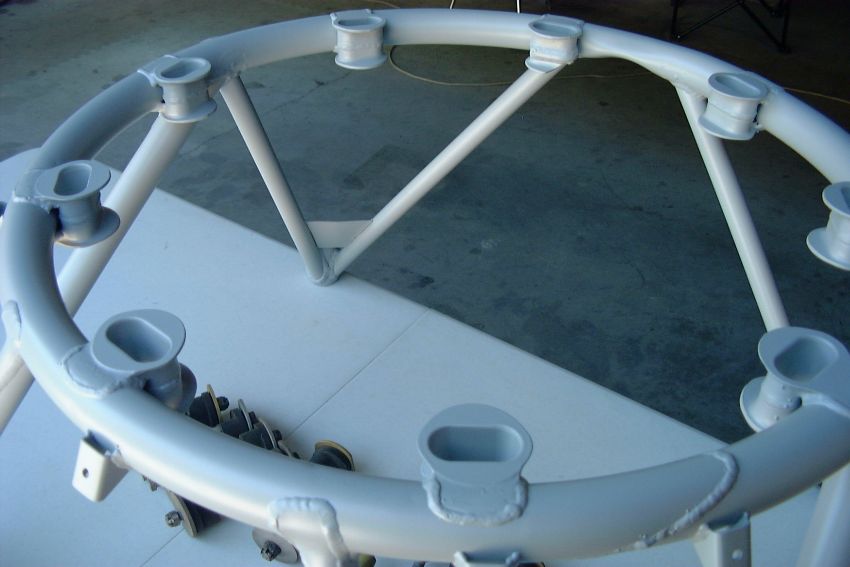 Inspected and reconditioned, original Goettl's 450 Stearman engine mount.
This mount is in excellent condition, and is in epoxy primer, ready for final paint.
The mounting feet are currently 7/16" (standard size) and can be drilled for the larger 1/2" studs or bolts.
This can be shipped UPS. Contact us for separate shipping charges.
The price for this mount, excluding the engine isolators, is $1,000.
Click the PayPal button below to purchase this mount using your credit card
or bank account, and we will contact you right away for shipping or pickup.

---
If you'd like to send us a personal check for any of the above items,
that's fine too. Just send your check to:


Gold Star Restorations LLC
P.O. Box 1477
Hollister, CA. 95024


Indicate what item your check is for and your shipping address.

---

Contact: Gold Star Email